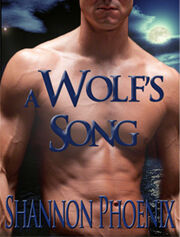 A Wolf's Song is the first book in the core series of the Supernaturals Universe, a group of paranormal romance novels. Vampires and gargoyles are 'out in the open', although gargoyles are now thought to be extinct.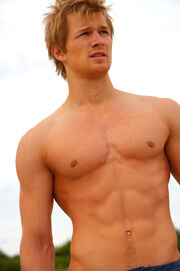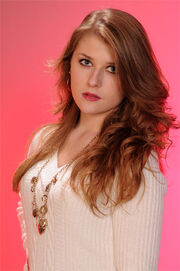 Book 1, The
Supernaturals Now
In A Wolf's Song, we meet Hamish Berrin and Desiree Norton. Hamish works for Tallis Sharpe at Waltham Park and Reserve. He is sent to liason for Tallis in Colorado, where he ends up staying longer than expected.
He must meet the full moon while there, and so he goes into the Colorado wilderness to escape the press of humanity.
Once there, he encounters Desiree, and saves her from Deathwalkers.
Official summary:
Consigned to a life without his soulmate, who died 400 years ago and can no longer reincarnate, Hamish has lived the life of a satellite werewolf, always on the fringe of society.
A former policewoman who fled the force due to her ability to read minds, Desiree has taken refuge in the wilderness of Colorado. Now a Forester, she finds herself under attack. When a wolf kills the men attacking her, she locks him into a cage, unaware that it's a werewolf in his wolf form.
Destined to be together, Hamish and Desiree are torn apart as his past comes knocking. Now Desiree must overcome his past and learn the truth of her own nature.
Contains explicit love scenes, but is primarily plot.
Characters
Edit
Hamish Berrin - Leading Man
Desiree Norton - Leading Lady
Verrin
Brigida
Chance Vickers
Sherry
Mordier
Pippa
Locations
Edit
Colorado
- Forestry Outpost
- Forest
- The Baker Place
Vermont
- Hippogriff Industries
- The Once Bitten Strip Club
- The Twice Shy Hotel
Technology
Edit
Oudri
- CityCruiser Sedan
DKLX
- NZ 920 motorcycle
Ghouls
Humans
Minor Characters
Edit
Sheila - Stripper in the Once Bitten
Angela - Tallis' secretary
Mitchell Wilson - Sheriff
Director Johnson - Director of the Foresty Division in Colorado
David - young werewolf
Godfrey - young werewolf
Vephar - gargoyle
Urien - gargoyle
Diarmuid - werewolf
Finbar - werewolf
Finn - young werewolf
Liam - werewolf
Renee - Woman Forester at Waltham
Ignacio - goblin barrister (lawyer)
Salanici - goblin barrister (lawyer)