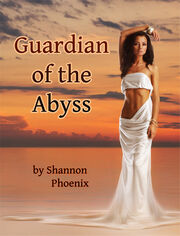 Guardian of the Abyss is part of the Supernatural Singles group. It is not a part of the core series, simply builds upon and expands on the events and people of the series.
Supernatural Singles
Release date: 11/18/2012
Novella approximately 43,000 words ASIN: B00A81XZDA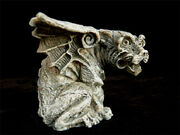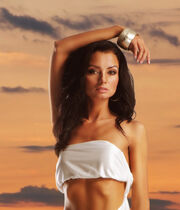 Buried at sea by the sorcerers who created him,
Abaddon
is a
gargoyle
unable to heal himself and unable to replenish his energy. He has lived here for longer than he can remember, with no hope of escape. Time is against him as the sea eats away at him, body and soul.
When her diving partner tries to kill her to take over her company, Sarah finds herself trapped beneath the waves and dying. Having brought light to Abaddon's dark existence at last, only she can grant him the courage to do what must be done to escape his watery prison.
Abaddon must sacrifice his wings to save her. Sarah must come to terms with being trapped with someone she has been raised to believe is a demon, and face the betrayal that nearly destroyed her and the company she built. Together, they must take on the ocean and their own fears. The consequence of failure is death.
Now available for Kindle on Amazon.com
Pivotal Characters
Edit
Abaddon - Leading Man
Sarah Holt - Leading Lady
James Halloran
Locations
Edit
- Beach off of Bimini
Vermont
Humans
Guardian of the Abyss originally published with a different cover. Due to complaints, it was changed a few months later.