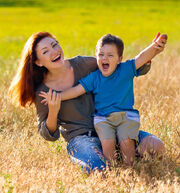 Kim is a single mother and is leading lady in My Love Under Cover.
General Information
Edit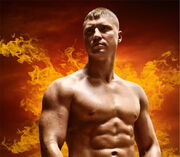 Kim has gone to a short stint of Community College, although she chose to stop when she got pregnant with Drake. She has stated that she never regretted either, and never will. She has remained skeptical in the extreme about anything to do with
vampires
, having never met one until the events of
My Love Under Cover
.
Relationships
Edit
Mother to Drake
Widow of Alex Parrish
Daughter-in-law of Helen Parrish
Wisteria, Maine
Kim works at Lenny's Maccheroni Ristaurante in Wisteria, Maine. She is a waitress there, although she basically runs the floor.
Kim got pregnant when her then-boyfriend Alex sabotaged her birth control. They got married because of the baby, but they were in a car accident before Kim could divorce him. Although uninjured in the accident, Kim retains no memory of it. Drake was also not injured, but Alex perished. Kim maintains that it was foul play, but cannot recall why she is convinced it was true.
Ad blocker interference detected!
Wikia is a free-to-use site that makes money from advertising. We have a modified experience for viewers using ad blockers

Wikia is not accessible if you've made further modifications. Remove the custom ad blocker rule(s) and the page will load as expected.