A supplementary book in the Supernaturals Universe. This book is written in first person, unlike most of Shannon's books.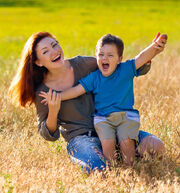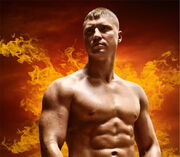 Kim works for a money laundering group that masquerades as a restaurant. Her life is simple and looks to be on a direct course into nowhere. Provided that her son is happy and well cared for, Kim believes that she's happy and what she has is good enough.
Michael is an Ifrit, one of the most powerful--and rare--Supernatural creatures. When vampires begin disappearing in Mexico and the ring of blood dealers is traced to a small restaurant in Maine, Queen Nerianne seeks Michael's assistance in finding and tracing the money trail that led there.
Kim finds herself embroiled in what she believes to be a drug money issue, but the truth runs far deeper than she could ever imagine. She must choose between safety and mediocrity for herself and her son... and life with a man whose light will bring magic and wonder into every part of her world.
Read it Free Online while waiting for the other books to be released.
Pivotal Characters
Edit
Kim Parrish - Leading Lady
Michael Iulius Hephestaois- Leading Man
Lenny
Helen Parrish
Nerianne
Stavros
Paige
Locations
Edit
Maine
- Wisteria
- Lenny's Maccheroni Ristaurante
- Lake Pushaw
Vermont
Humans
My Love Under Cover is currently in progress on Shannon's official site. During the writing of it, it will remain free. Once it is finished, it may be turned into a novel, as well. 
Shannon typically writes in third person, but My Love Under Cover is written in first person.