The Supernaturals Now is the central series of the Supernaturals Universe. Unlike the Supernatural Singles, this core group of books is best if read in order.
Book 1 Supernaturals now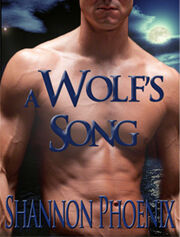 Release date: 4/20/2012
Novel approximately 67,000 words
Print size: 254 pages at 6x9
ISBN: 9781301665914 ASIN: B007WA33AK
Consigned to a life without his soulmate, who died 400 years ago and can no longer reincarnate, Hamish has lived the life of a satellite werewolf, always on the fringe of society.
A former policewoman who fled the force due to her ability to read minds, Desiree has taken refuge in the wilderness of Colorado. Now a Forester, she finds herself under attack. When a wolf kills the men attacking her, she locks him into a cage, unaware that it's a werewolf in his wolf form.
Destined to be together, Hamish and Desiree are torn apart as his past comes knocking. Now Desiree must overcome his past and learn the truth of her own nature.
Contains explicit love scenes, but is primarily plot.
Available for Kindle on Amazon.com.
Available in paperback from Createspace.com.
Available in most e-formats from Smashwords.
A Gargoyle's Might
Edit
Book 2 Supernaturals now
Release date not yet set.
Ivory hates life. She was entombed in magic for hundreds of years, enduring isolation and hopelessness thanks to her mother. When she emerges, she finds herself on the verge of insanity. The world has changed and all she knows is what she's heard or seen while people thought her to be only a statue.
Only one person remains with her through it all, the gargoyle, Lincoln. Raised for the last years of her life as a human woman by her mother, a dryad, Ivory has come to believe that she is special, unique, and important. More importantly, the entire time that she was a statue, she had believed that Lincoln loved her and was devoted to her. When he doesn't declare his love, and seems distant, Ivory shuts down.
If Lincoln can't help her to see that what makes her special is her heart, not her beauty, she will become the vessel of annihilation for all the races of Earth. If she realizes that love is more than servitude, she will become one of the greatest gifts in the fight against the encroaching evil.
Available soon for Kindle on Amazon.com
A Vampire's Accounting
Edit
Book 3 Supernaturals Now
Rlease date not yet set.
This book will be Tallis' book.